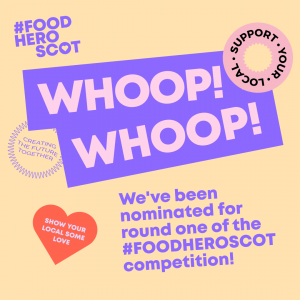 Garths Croft Bressay is one of eighteen small businesses that has been nominated from across Scotland to recognise 'sustainability heroes within our communities'. Competition organiser Food Hero Scot (Leaderboard – #FoodHeroScot)  prioritises people and planet at the heart of enterprise. The continuing pandemic alongside growing concerns over sustainability has put the food and drink industry and rural small business into a daunting position. The competition pays tribute to those in Scotland that are prioritising local food production, diversification and sustainable decisions.
Garths Croft Bressay is run by Chris Dyer, focusing on traditional and heritage breeds of sheep, pig and poultry. An active social media presence (Instagram @garthscroftbressay – Chris Dyer (@garthscroftbressay) • Instagram photos and videos) offers proactive digital engagement through posts and film, placing prominent value on sustainability, people and planet.
Chris Dyer stated: "I am delighted and honoured that Garths Croft Bressay has been nominated as part of the Food Hero Scot competition to represent sustainability and diversification in food production alongside engagement in traditional heritage.
There are so many excellent hard-working businesses and individuals in Shetland engaged in agricultural production and of course the fantastic work of A Taste of Shetland and Shetland Livestock Marketing Group (SLMG) is both crucial and much valued, promoting Shetland's wonderful produce to the world."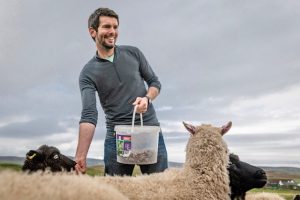 At Garths Croft Bressay, hundreds of tons of drystone dykes have been built to provide shelter to a newly planted woodland and create a positive environment for nature to thrive, enhancing biodiversity. Native Shetland sheep are bred for meat and the variety of coloured fleeces whilst pigs cultivate and improve ground which is reseeded with grass, arable crops and wildflowers. A polycrub and adjacent cultivated rigs provide the opportunity to grow abundant fruit and vegetables.
Diversification has been achieved through leading pre-booked croft tours, offered throughout the year to interact with the public and promote, interpret and curate Scottish agriculture and the benefits of small-scale, mixed sustainable practices from plough to plate. These have also been run digitally through 'virtual tours' over the past 18 months whilst a range of unique merchandise including greeting cards and shopping bags has been developed for retail.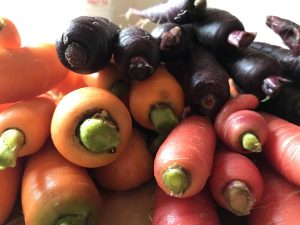 Voting for the Food Hero Scot competition closes on 30 July and votes can be cast through the following link: Leaderboard – #FoodHeroScot. Mr Dyer added: 'It's an honour and responsibility to be the sole nomination from Shetland. There are some fantastic businesses from across Scotland and of course I'd be happy and grateful for any votes from folk that will keep the Shetland flag flying high".