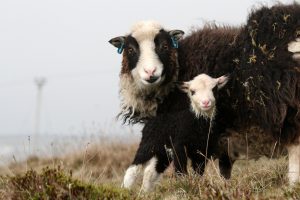 Garths Croft Bressay is delighted to preview a new film 'Lambing in Shetland 2021 – The Most Wonderful Time of the Year'.
Shot at Garths Croft Bressay between April and May 2021, the footage captures the arrival of colourful Shetland breed lambs with traditional markings at this special time of year – truly woolly beginnings!
Combined with insights into historical sites, landscape and environment on the Shetland island of Bressay, this 35 minute film is a must-see for all who are interested in wool, textiles, crafting and Shetland heritage.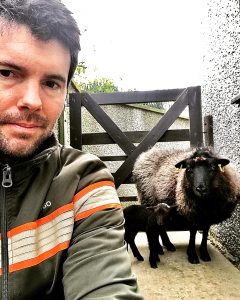 A short trailer can be viewed on Instagram @garthscroftbressay or via Chris Dyer (@garthscroftbressay) • Instagram photos and videos
The film will launch as a ticketed virtual event during Shetland Wool Week 2021 (25th September – 3rd October) with showings followed by a discussion/question and answer session.
Timings have been devised to suits audiences from different time zones across the world. Bookings and further information through Shetland Wool Week Events | Eventbrite
Individual viewings can also be arranged – DM @garthscroftbressay or email c_thomasdyer@hotmail.com